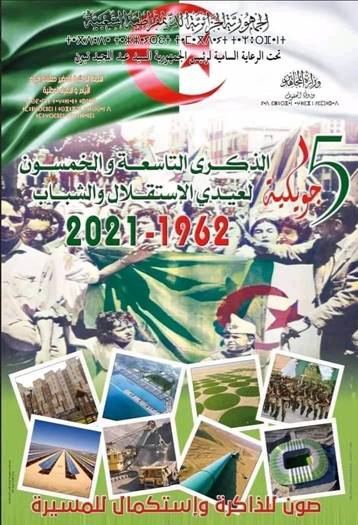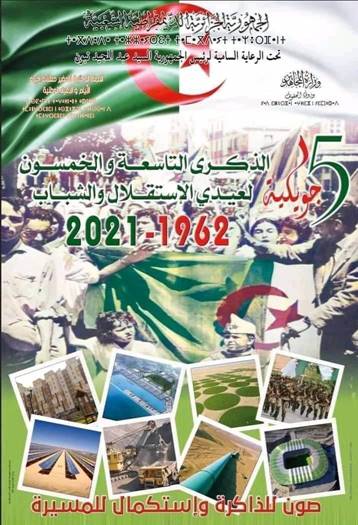 The Embassy is organising a zoom webinar, on 6th July at 3 pm (London time) entitled "Algeria's Struggle for Independence" to celebrate the 59th anniversary of the independence of Algeria and to commemorate the sacrifices of the valiant martyrs who fought heroically against the French colonialism.
Please join the Webinar here.
The event programme:
Moderator: Adel Hamaizia, Associate Fellow, MENA Programme, Chatham House, London.
Welcoming remarks by H. E Mr Abderrahmane Benguerrah, Ambassador of Algeria.
Emir Abdelkader, the early military leader of the Algerian resistance, by Dr Mahammed Bouabdallah, Lecturer, Humanities, Westminster University, London.
The significance of May 1945 as a key historical date, by Prof. Martin Evans Professor of Modern European History (History), University of Sussex.
The role of the Algerian community abroad during the revolution (1954-1962), by Dr Elias Boukrami, Director (Content) Global Management, Regent's University, London.
The celebrations of the 5th of July 1962, by Dr Malika Rahal, Historian and Researcher, Contemporary Maghreb, Institute of the Current History (Institut d'Histoire du Temps Présent), CNRS/ University of Paris 8, France.
Closing remarks by H. E Ambassador BENGUERRAH.
420 total views, 1 views today