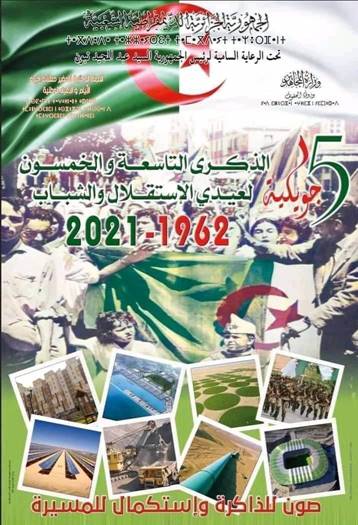 On the occasion of the 59th Anniversary of Algeria's Independence and Youth Day, on 5th of July, I would like to express, on behalf of the Embassy's staff and on my own behalf, our heartfelt congratulations and best wishes to all members of the Algerian community residing in the United Kingdom.
As every 5 July, we take this opportunity to honor proudly the struggles of our fallen heroes who stood against the brutal French Colonialism and granted us freedom and independence. May their struggle for our independence be always remembered and glorified.
May Allah the most merciful bless our country and the people of Algeria with continued peace, progress and prosperity.
Glory to our martyrs.
The Ambassador
Abderrahmane Benguerrah
494 total views, 1 views today