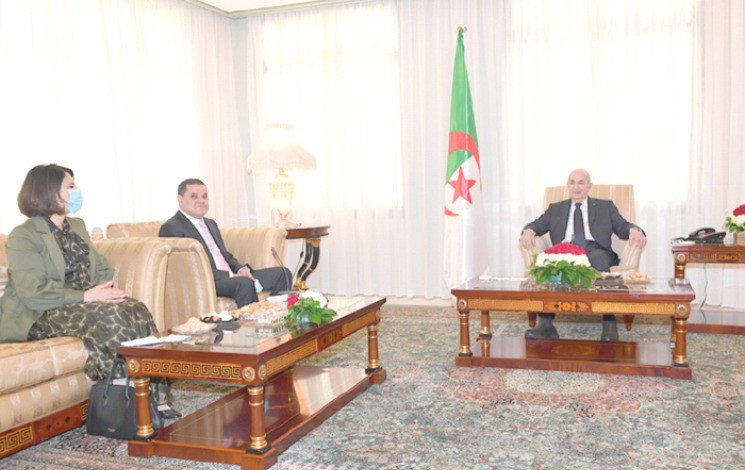 The President of the Republic, Abdelmadjid Tebboune, received, on 30th May, the Head of the Libyan Government of National Unity, Abdelhamid Dbeibah, who was accompanied by a large ministerial delegation.
On this occasion, they discussed ways and means to intensify and strengthen the bilateral cooperation in all areas, including security coordination, the fight against cross-border crimes and the protection of common borders, as well as the promotion of bilateral trade.
The audience was also an opportunity to reaffirm Algeria's pivotal role in the consolidation of inter-Libyan reconciliation and the completion of the political settlement process.
477 total views, 1 views today