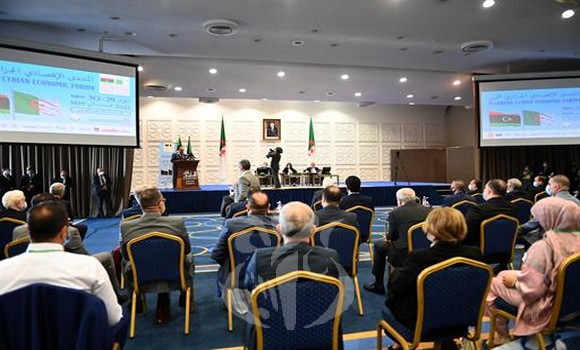 The Algerian-Libyan Economic Forum, which took place on 29-30 May, with the presence of a number of Ministers and the participation of more than 400 economic operators from both countries, was concluded with the signing of an agreement establishing an Algerian-Libyan Business Council which aims to strengthen trade and increase the level of investment flows between the two countries.
This meeting was also marked by the formulation of a series of recommendations relating to the reactivation of bilateral agreements, taking into account the regulatory framework of partnership existing between the two countries.
In addition, the participants agreed to pursue the logistical and technical measures to make the Debdeb-Ghadamès border crossing operational for goods.
659 total views, 1 views today