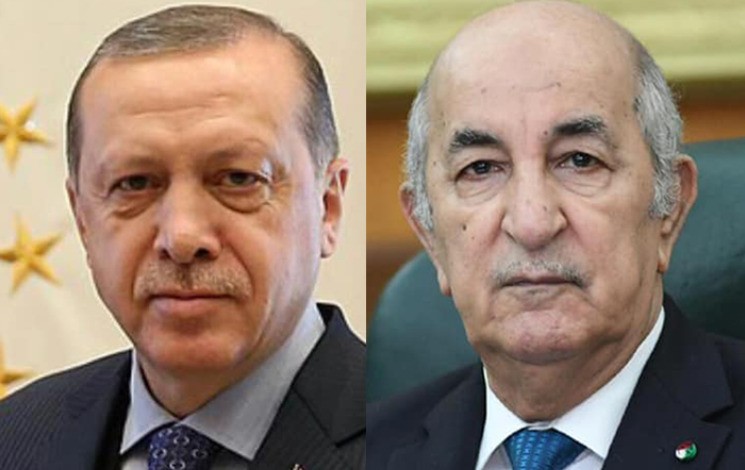 The President of the Republic, Abdelmadjid Tebboune received, on Tuesday, 11th May, a phone call from the President of Turkey, Recep Tayyip Erdogan.
On this occasion, they exchanged views on the latest developments in the Palestinian occupied territories and agreed on the imperative cessation of the Zionist aggression against the defenceless Palestinian people and their sacred symbols.
The conversation was an opportunity to review the situation in Libya, in light of the new circumstances and perspectives in this country.
The two leaders also agreed to promote and diversify the bilateral relations.   
533 total views, 1 views today