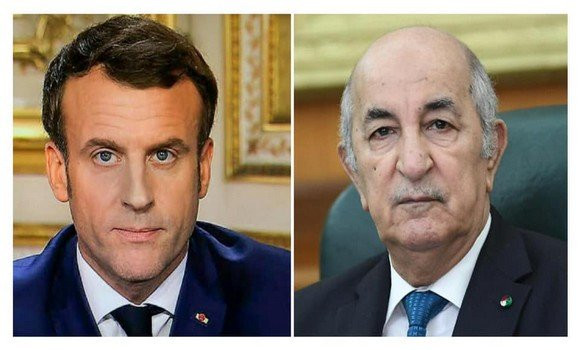 The President of the Republic, Abdelmadjid Tebboune received, on Tuesday, 11th May, a phone call from the President of France, Emmanuel Macron.
On this occasion, the two Presidents reviewed the bilateral relations and agreed to update the meeting of the High-Level Joint Ministerial Commission.
They also exchanged views on the Sahel region, particularly in Chad, Niger and Mali, and on what needs to be done to help the region's countries achieve stability.
Regarding the situation in Libya, the two presidents agreed to support the settlement process in this brotherly country and assist the new Government to organize elections in the best possible circumstances.
557 total views, 1 views today