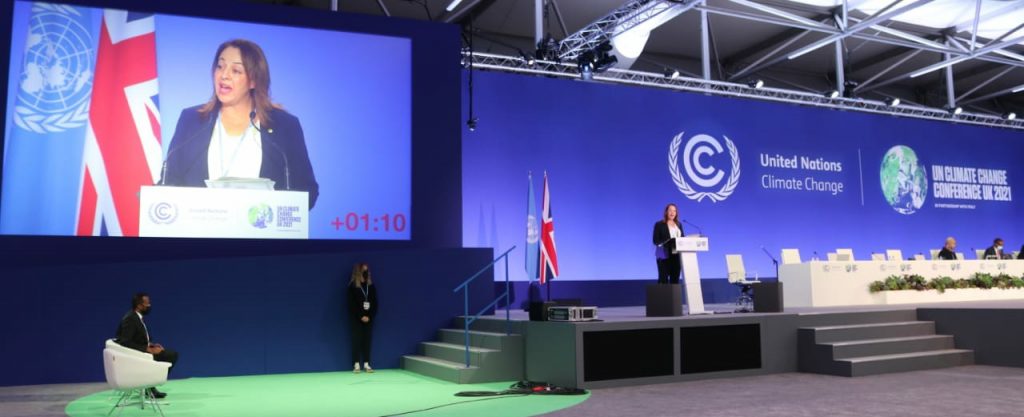 An Algerian delegation, led by the Minister of Environment, Samia Moualfi, participated in the "COP26", which took place in Glasgow from 31 October to 13 November 2021.
In her speech addressed on the occasion of her participation in the High-Level Segment, Mme Minister called for a combined efforts as well as consensual and fair solutions to common climate dangers.
She also deplored the slow pace of negotiations and warned against the risks of a worsening of the situation, noting that six years after the adoption of the Paris Agreement, the effects of climate change continue to intensify.
On the sidelines of this event, the Algerian Minister held bilateral discussions with her counterparts from Tunisia, Qatar, Egypt, Uganda, as well as with representatives of UN Convention to combat desertification, UNDP and Asian Infrastructure Investment Bank.
534 total views, 1 views today