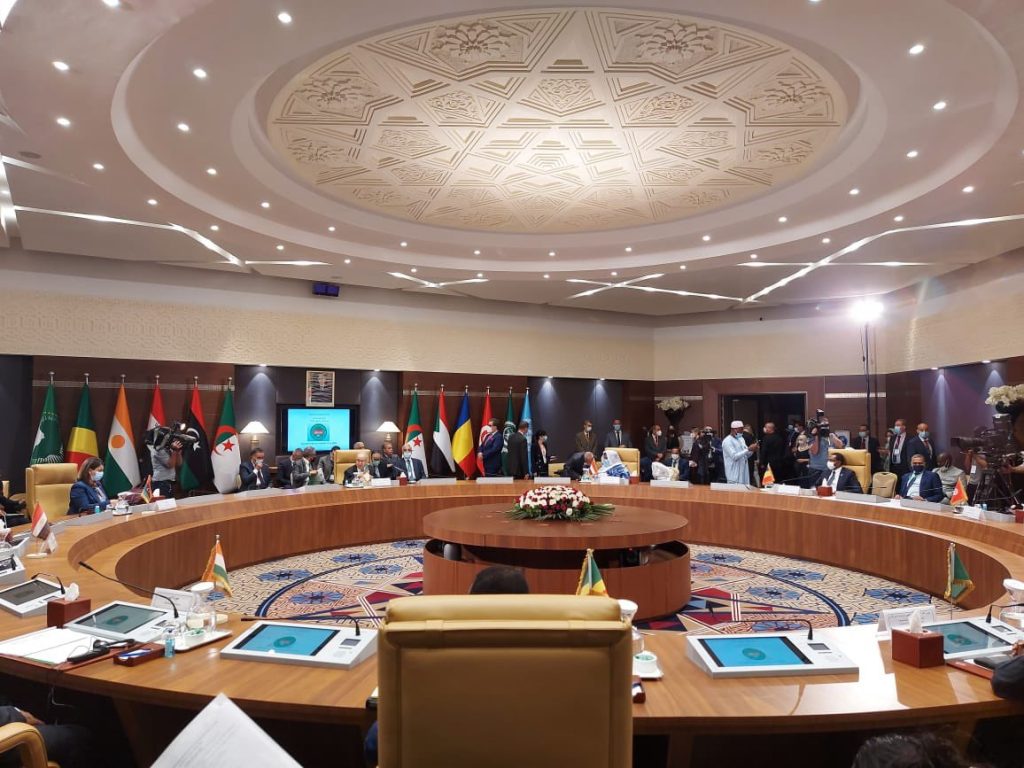 Chaired by the Minister of Foreign Affairs and National Community Abroad, Ramtane Lamamra, the ministerial meeting of Libya's neighbouring countries kicked off on Monday 30th August, in Algiers, with the focus on ways and mechanisms to enhance the contribution of neighboring countries to accompany the Libyans to achieve the priorities of this crucial stage in the history of Libya, particularly the holding of the general elections scheduled to take place on 24th December 2021.
The foreign ministers of Libya, Tunisia, Egypt, Niger, Chad, Sudan and the Republic of Congo take part in the meeting.
In his opening remarks, Mr. Ramtane Lamamra declared that the participating states are working, collectively and individually, to resolve the Libyan crisis, convinced of the vital role that neighboring countries must play. He added that the reconciliation in Libya begins with the departure of mercenaries and foreign forces from all over Libyan territory.
421 total views, 1 views today