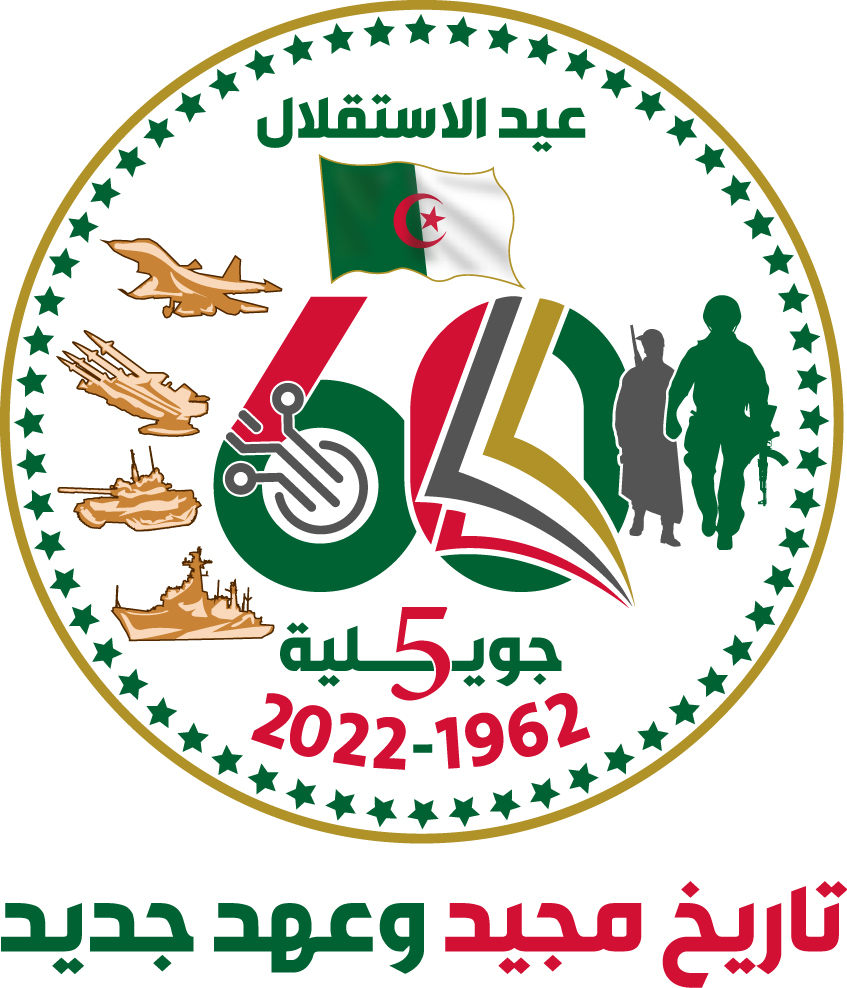 The Embassy of Algeria in the UK is pleased to announce a series of various activities to celebrate the 60th Anniversary of the Independence of Algeria. The two-month programme of activities will be as follows:
20-27 June 2022: Online Contest on the Algerian Revolution for Algerian children residing in the UK. Click here for more details
1 July 2022: Conference on the occasion of the 60th anniversary of Algeria's Independence, at SOAS University, London. Visit the link for registration and more details.
2 July 2022: Commemoration ceremony on the occasion of the 60th Anniversary of Algeria's Independence at the Consulate General of Algeria in London, 5 Portal Way, London W3 6RT.The winners in the Online Contest on the Algerian Revolution will be awarded prizes on the occasion of this event.  
 4 July 2022: Two conferences to take place at the Embassy of Algeria:
15h30: Conference on "My Journey in the UK and Technologies of the Future in Healthcare", by speaker Prof. M'hamed Lakrimi,Preofessor at Oxford University.
16h30: Conference on "Algerian Revolution and its impact on the Third World" by speaker Prof. Martin Evans, Professor of Modern European History, University of Sussex. Moderator: Dr. Ilias Boukrami, Associate Professor and Director, Regent's University London. Please send your registration request to:  events@algerianembassy.org.uk.Algerian film week where a Varity of Algerian movies will be projected in the Algerian Embassy and Consulate General in London. Dates of projection to be confirmed shortly.
15 July 2022: Couscous Bladi cooking competition. Confirmation of participation to be sent by 5July 2022.  For more information please contact Mrs. Hassiba : 07956443362.