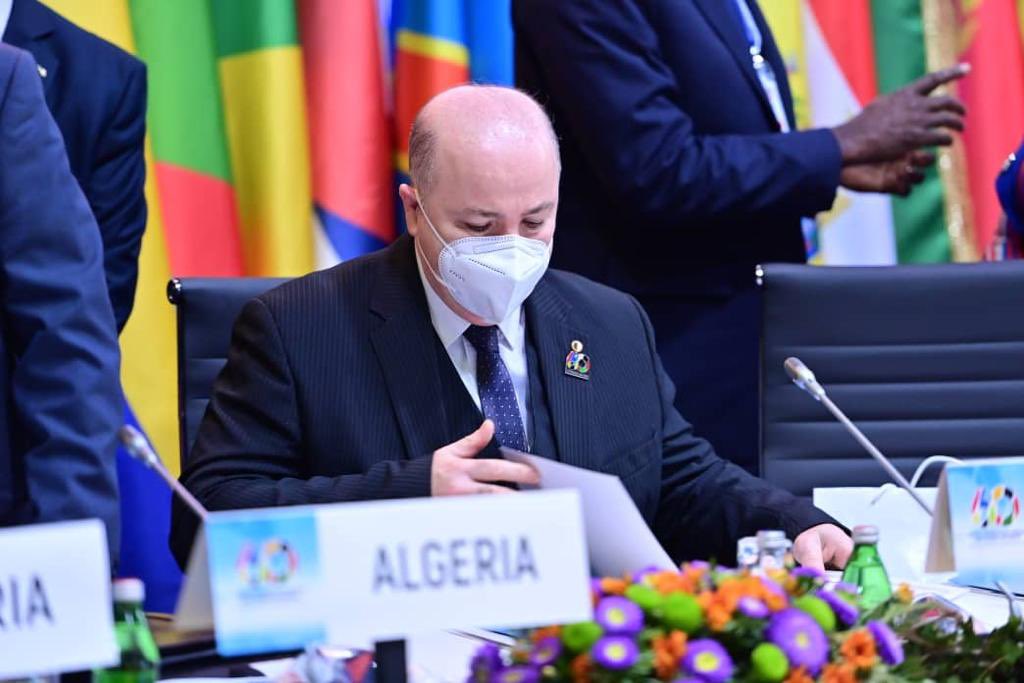 Representing the President of the Republic, the Prime Minister, Minister of Finance Aïmene Benabderrahmane participated on 11th October in the commemorative Conference of the 60th anniversary of the Non-Aligned Movement in Belgrade (Serbia).
In his remarks, Mr. Benabderrahmane reiterated Algeria's commitment to Arab peace initiative and stressed, in this regard, that the Palestinian issue remains at the heart of the concerns of the Non-Aligned Movement which is fully aware of its historical, moral and legal responsibilities and reaffirmed its unwavering support to the Palestinian people.
He declared, on this occasion, that Algeria was ready to host the next Non-Aligned Movement (NAM) summit.
269 total views, 1 views today