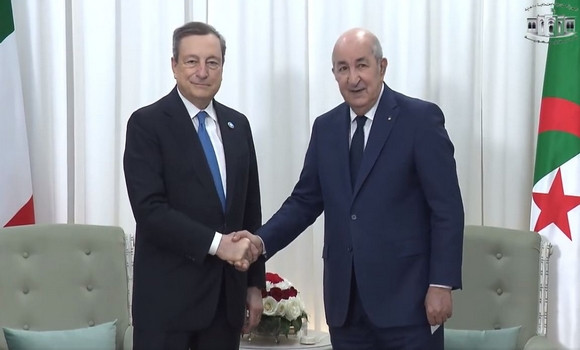 The President of the Republic, Abdelmadjid Tebboune held talks in Algiersm, on Monday 11th April, with the President of Italy's Council of Ministers, Mario Draghi.
Previously, President Tebboune gave Draghi an official welcome at the headquarters of the Presidency of the Republic.

Following the meeting, Mr. Mario Draghi said that his country was working to further strengthen its cooperation with Algeria, Italy's largest trading partner in Africa.
APS.
413 total views, 1 views today