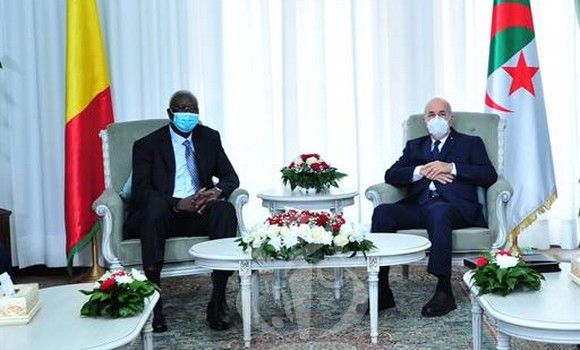 The President of the Republic, Mr. Abdelmadjid Tebboune received on Sunday, 14th March, in Algiers, the Head of State of Mali, Bah N'Daw, who was on a working visit to Algeria.
On this occasion, he reiterated Algeria's readiness to support Mali in the restoration of its stability and the preparation of the elections.
For his part, the Malian Head of State Bah N'Daw thanked President Abdelmadjid Tebboune for his "support" and his "dedication" to help Mali emerge from the crisis it is going through.
460 total views, 1 views today