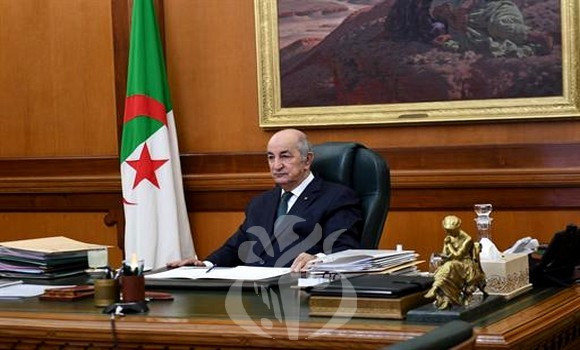 In a message addressed to the nation on the occasion of Youm El Moudhjahid (National Day of Moudjahid), the President of the Republic, Abdelmadjid Tebboune paid tribute to the valiant martyrs who wrote a page in the history of the Glorious War of Liberation by sacrificing their lives in the North Constantine offensive in August 20th, 1955 and by gathering, in August 20th, 1956, at the Soummam Congress in the historic Wilaya III at Ifri Ouzellaguen, one of the ramparts of national unity.
Recalling these two historical landmarks, President AbdelmadjidTebboune called upon the new generations to pursue the journey of our valiant predecessors with the same spirit of patriotism and determination to overcome the trials and difficulties.
After reiterating on this occasion his sincere condolences and deep compassion to the families of the victims who lost their lives following the Forest fires that ravaged several wilayas, M. Tebboune commanded theAlgerian People'scohesion and spirit of mutual aid and unfailing solidarity.
517 total views, 1 views today