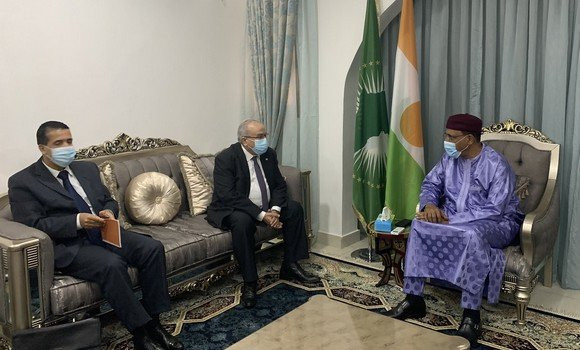 The Minister of Foreign Affairs and National Community Abroad, Ramtane Lamamra paid a two-day working visit to Niger on 05-06 September, as Special Envoy of the President of the Republic, Abdelmadjid Tebboune.
Mr. Lamamra was received by the President of Niger Mohamed Bazoum, the Prime Minister and Head of Government Mahamadou Ouhoumoudou and met with his counterpart Massoudou Hassoumi.   
During these meetings, the two parties discussed the strategic relations between the two countries and ways to promote them as well as regional and international issues of common interest, including the terrorist threat in the Sahelo-Saharan region.
397 total views, 1 views today