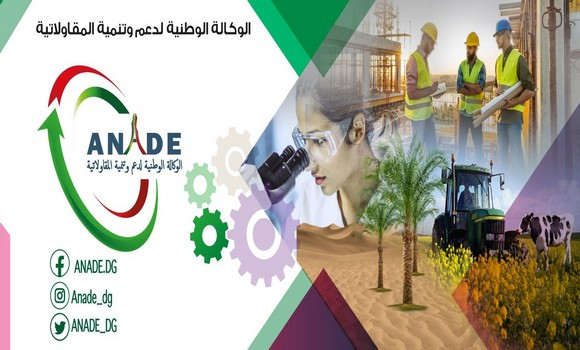 The Minister Delegate to the Prime Minister in charge of microenterprises announced that Algerian nationals residing abroad wishing to set up micro-enterprises within the framework of the National Agency for Support and Development of Entrepreneurship (ANADE) are exempt from travelling to the country to carry out the required paperwork and administrative procedures beforehand related to the setting-up of microenterprises at provincial agencies level point.

In this respect, interested citizens can give power of attorney to someone else to act on their behalf. The proxy can be issued at Algerian diplomatic and consular centers abroad, whereby the appointed representative is subject to present a copy of their valid consular card and a copy of their valid Algerian passport. This measure remains valid throughout the entire paperwork process as well as the meeting conditions provided for by law.

After all the conditions are met and the application for setting-up a micro-enterprise is ready, the promoter will be invited to appear before a committee for the Selection, Validation and Project Financing of ANADE, in order to review their application. In the event the promoter is unable to appear in person before the committee given a valid reason, there is the possibility of the use of the virtual session (video call) option.Once the project is validated by the commission, the beneficiary or the person concerned must travel to the country within the limited time frame set by the commission, in order to begin the procedures for the implementation of his project.

With regard to the training session on the mechanisms of setting-up a micro-enterprise, which fall among the required steps, it will be replaced by a session on the mechanisms of micro-enterprise management, once the project has been validated.This new measure involves engaging members of the Diaspora in efforts to develop the micro-enterprises and entrepreneurship sector in Algeria, as well as encouraging them to carry out their projects and implement their micro-enterprises in Algeria.

689 total views, 1 views today