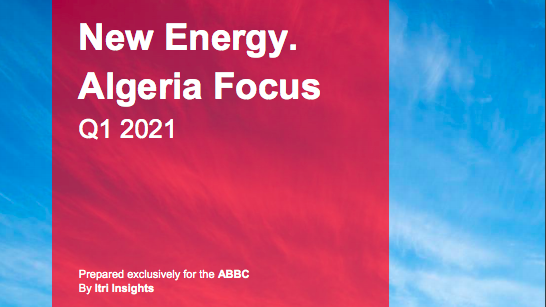 This is a timely report as it is published as Algeria is redoubling its efforts to promote the development of renewable energies and clean and efficient technologies in order to achieve a successful energy transition, which is a major priority and an essential condition to ensure its energy security and preserve its environment. For these purposes, it has created a ministry in charge of Energy Transition and Renewable Energies.
In this framework, Algeria welcomes partnerships with countries, such as the UK, which has firms with great experience and expertise in renewable and clean energies.
At the international level, Algeria sees its efforts for Green Energy as a contribution to the global strategy to achieve the objectives of the Paris Agreement on the Climate. This Agreement has the ability to protect the interests of all State Parties since it recognizes the leadership and responsibility of the developing countries for reaching the targets it set, in view of their technological and financial capacities, but also in view of their historical responsibility.
We are optimistic that COP26, under British leadership, will be a great success and a big step towards the consolidation of international solidarity to face up the challenge of global warming.
Ambassador Abderrahmane Benguerrah
The full review can be consulted here.
425 total views, 1 views today