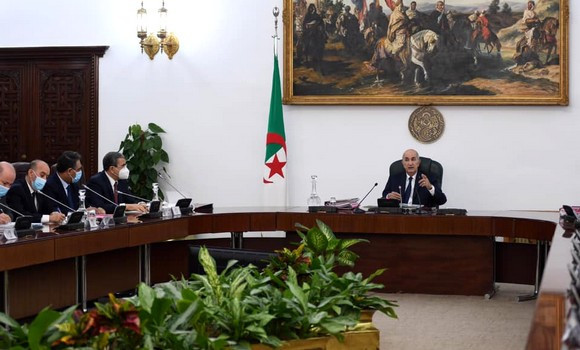 Covid-19: President Abdelmadjid Tebboune orders to maintain the borders and airspace closure
During a cabinet meeting held on the 28th February, the President of the Republic, Abdelmadjid Tebboune ordered the maintenance of preventive measures taken by the Government since last year, in particular the closure of borders and airspace, to fight against Covid-19, and to particularly curb the spread of the new Coronavirus variants.

He also ordered the expansion and strengthening of the epidemiological investigations, following confirmation of two UK Coronavirus variant cases in Algeria.

Concerning the vaccination campaign, President Tebboune urged the continuation of the anti-Covid-19 vaccination programme, taking into account the recommendations of experts relating to the choice of vaccines and their effectiveness against Covid-19 variants and by optimizing the use of the quantities available.
375 total views, 1 views today